Buckingham Premium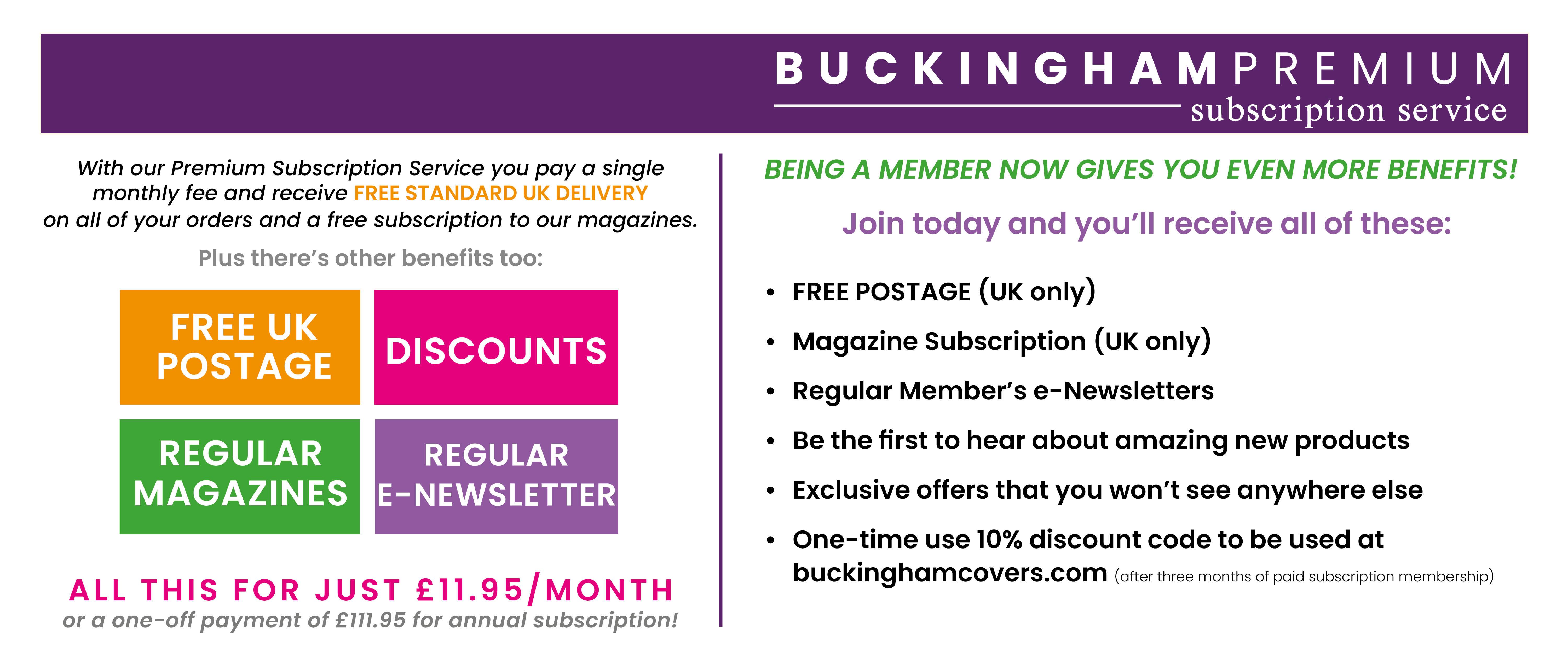 Terms & Conditions
Monthly charge will be on the first working day of each calendar month
An active credit or debit card must be available for the direct debit subscription charge
Your subscription can be cancelled at any time, the remainder of the month will continue with full membership perks
No refunds policy in place for subscription fee
If you wish to cancel, please make sure to do this by the 28th of the month to avoid the following month's charge
Your 10% off discount code will be sent to you after 3 months of paid membership. The code is one-time use and can be applied to one order only.
FAQs
Can I be a club member and a Premium member?
Yes, absolutely. Club Members will continue to receive normal benefits and Buckingham Premium would be a perfect add-on for those extra perks like free UK Postage and magazines.
I'm a member and live in the UK, can my order be sent abroad?
Unfortunately not, Premium is available to UK addresses only.
How much is your single postage?
Our standard postage, rates are £3.45 per sending.
JUST £11.95 per month or a single one-off payment of £111.95 for annual subscription!
£11.95
monthly subscription
£111.95
yearly subscription