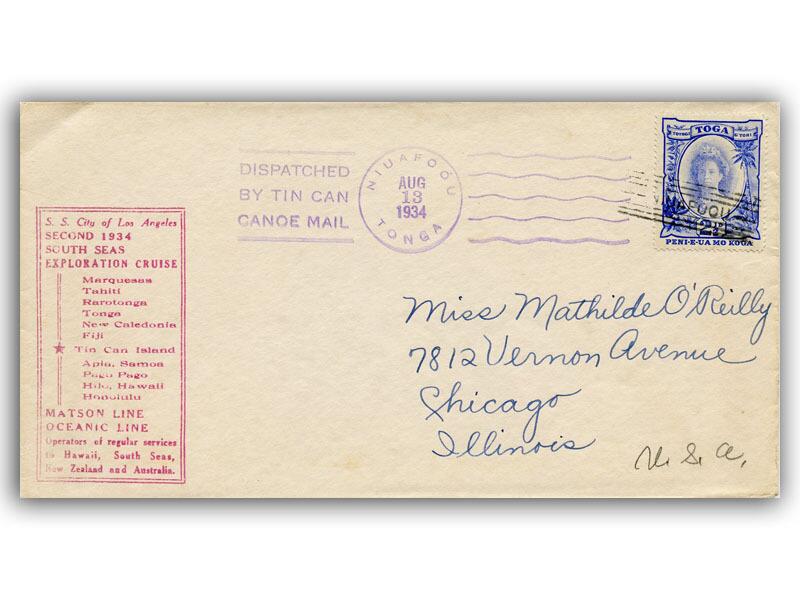 The Tongan Island of Niuafo'ou had no deep-water harbour, so mail from the island was thrown overboard from ships a mile from the shore.
Wrapped in greaseproof paper and placed in biscuit tins, the mail was collected by swimmers. Faced with strong currents in shark infested water it could take up to 6 hours to retrieve the dropped mail.
During the 1930s and 40s this became a tourist attraction as cruise line passengers loved to watch the 'natives' collect the mail. Soon most of the cruise liners made a point of calling at 'Tin Can Island' to watch this spectacle. You could have your mail covered in cachets to show it had made the journey.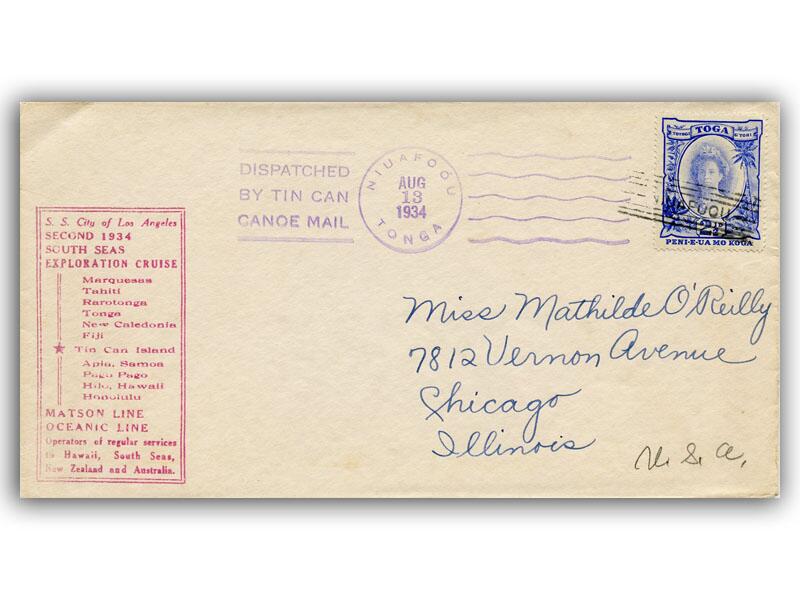 13th August 1934

Until next time
All the best
The Buckingham Covers Team
P.S. You can view any of the covers shown above in more detail by clicking on the image
View our previous blog here: ***INSERT LINK TO PREVIOUS BLOG HERE***