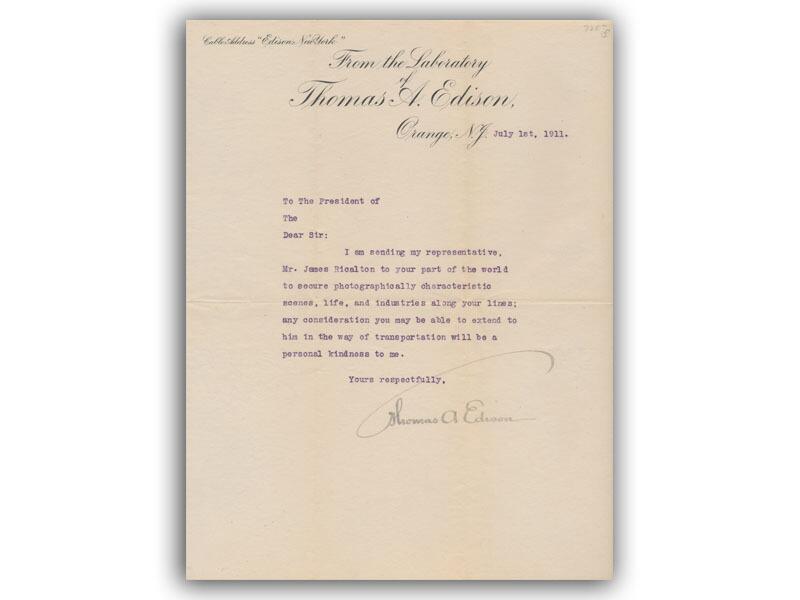 Thomas Edison (1847 - 1931) has been described as America's greatest inventor who was responsible for an abundance of creations including the phonograph, the motion picture camera, and the electric lightbulb.
Edison held over 1,000 US patents as well as many here in the UK, and his work made a huge contribution to mass communication, industrial research, and electric generation and distribution systems.
This letter, signed by Edison is on beautifully headed paper 'From the Laboratory of Thomas A. Edison', dated the 1st of July 1911, it reads: "I am sending my representative Mr James Ricalton to your part of the world to secure photographically characteristic scenes, life, and industries along your lines: any consideration you may be able to extend to him in the way of transportation will be a personal kindness to me".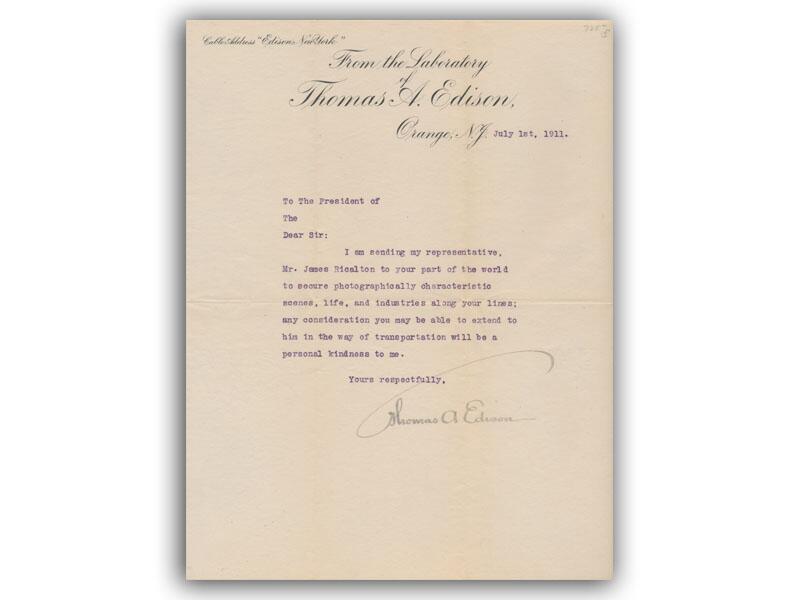 Edison has an exquisite graceful signature and despite being over 100 years old this letter remains in fantastic condition.
A masterpiece for your collection. Own a piece of history.
Until the next time
All the best
The Buckingham Covers Team
P.S. To purchase this exquisite item click on the image above
Read our previous blog here: ***INSERT LINK TO MY ROBIN HOOD BLOG HERE***