Gerhard Zucker Rocket Post
Gerhard Zucker was a German rocket engineer who began working on rocket mails in the early 1930s. He experimented with rockets, claiming missiles could be the future of mail delivery. In 1934 he emigrated to the UK where he attempted to convince the Royal Mail on his ideas, but after several failed tests he was deported back to Germany.
During WWII he served in the Luftwaffe before moving to West Germany to continue his experiments. However, an accident during a demonstration in 1964 on the Hasselkopf Mountain killed three people and led to a ban on civilian rocket research in Germany. It was not until the 1970s that Zucker once again was able to resume his research.
Below is a selection of our Rocket Post covers:

6th June 1934 Gerhard Zucker Rocket Post with 'Trial Firing Sussex Downs' cachet and Air Post exhibition label showing Tower Bridge, and 'Rocket Post! First British Flight!' overprint. This was Zucker's first trial in England and it was successful.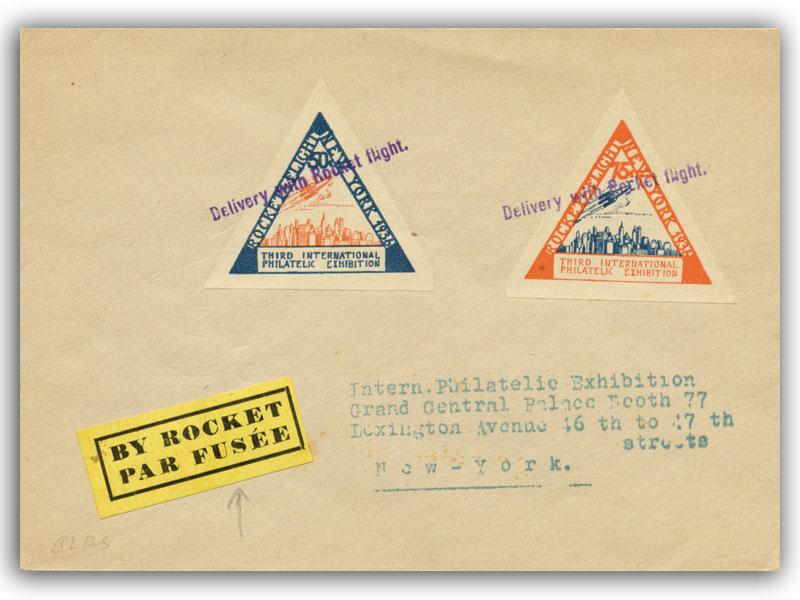 ARE226BC £50
Gerhard Zucker Rocket Post cover with a Pair of Third International Philatelic Exhibition Labels and 'Delivery with Rocket Flight' cachet.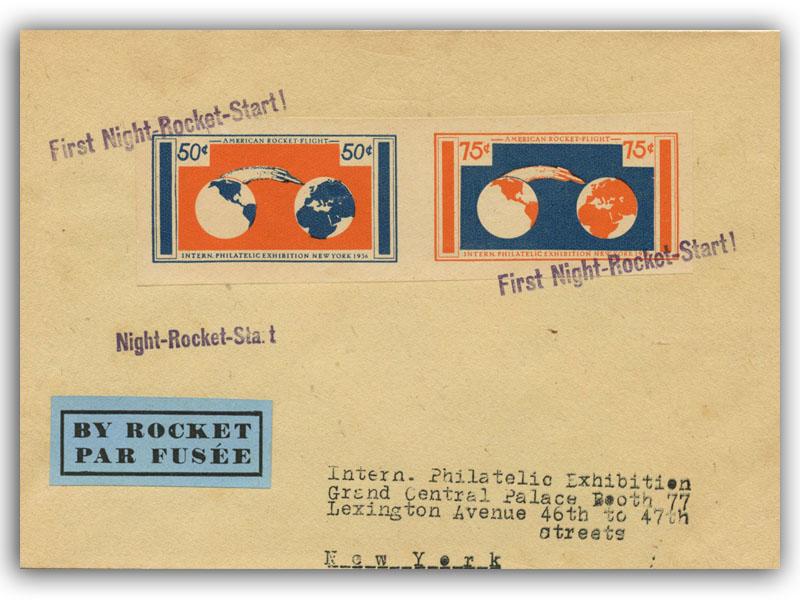 ARE226BD £50
Gerhard Zucker Rocket Post cover with a Pair of International Philatelic Exhibition New York 50c and 75c Labels and 'First Night Rocket Start' cachet.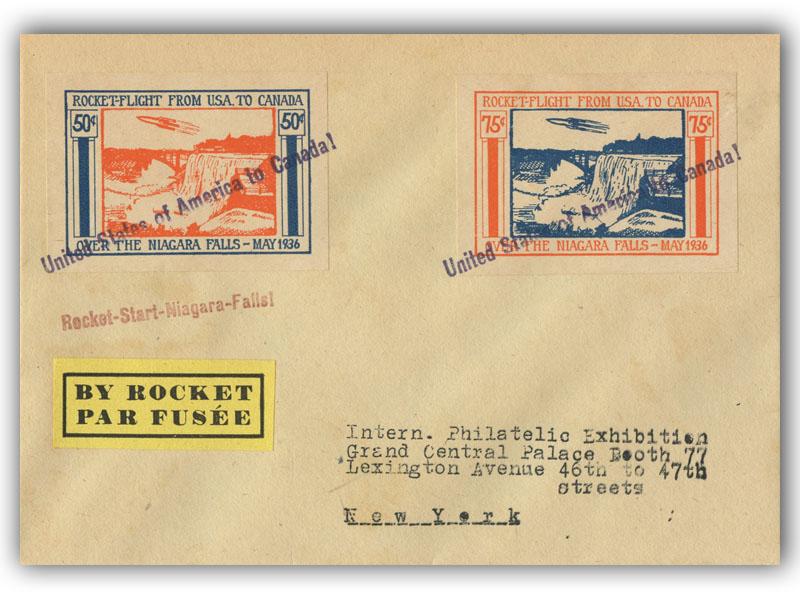 ARE226BH £50
1936 Gerhard Zucker USA to Canada Rocketmail cover with 50c and 75c NiagaraFalls Rocketmail labels and 'United States of America to Canada' cachet. Supposed to have been done by Zucker for TIPEX, but he was arrested before leaving Germany for New York. Covers and labels had already been produced by Karl Henning.
Until next time
All the best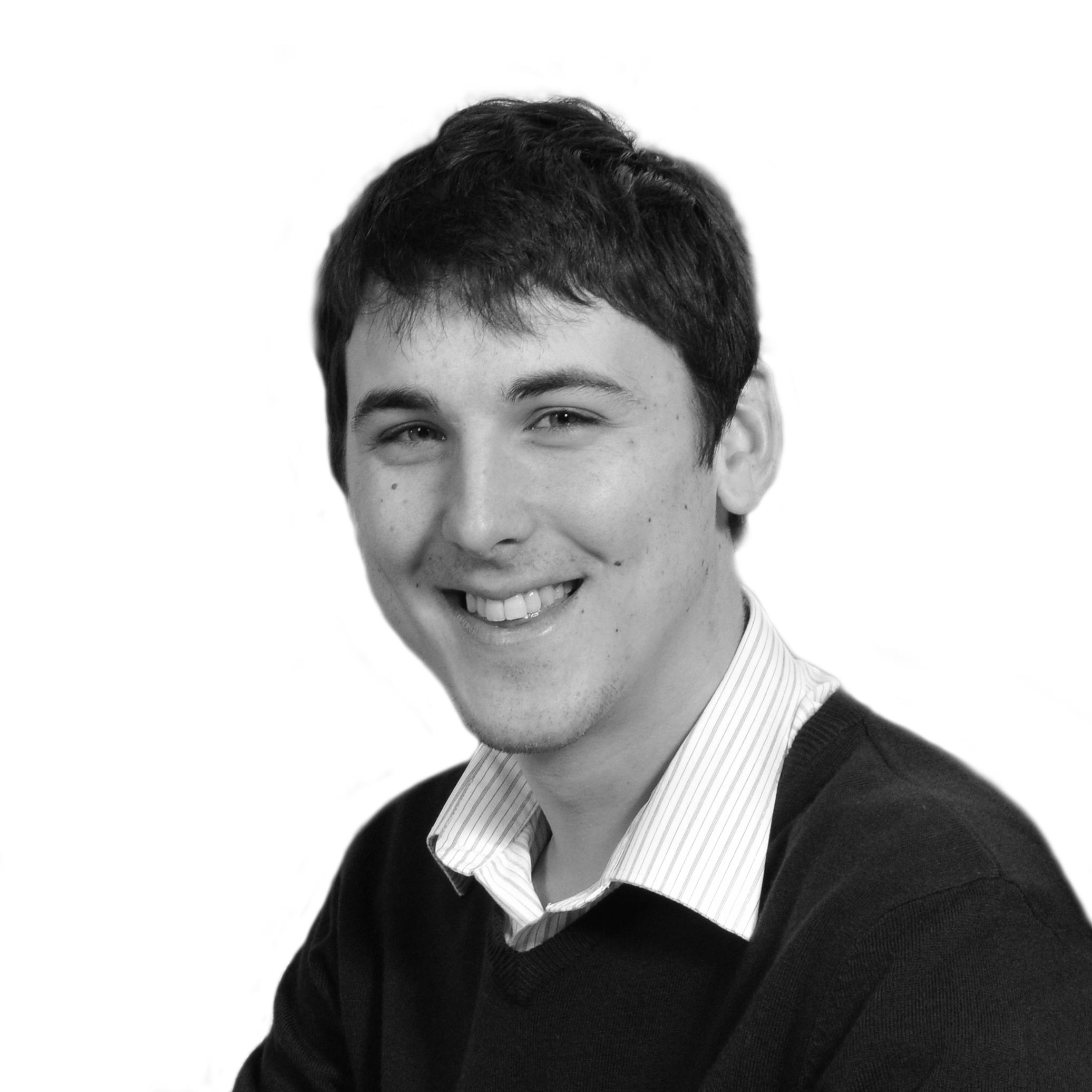 Craig
P.S. You can view any of the covers shown above in more detail by clicking on the image