Music Giants VII - Iron Maiden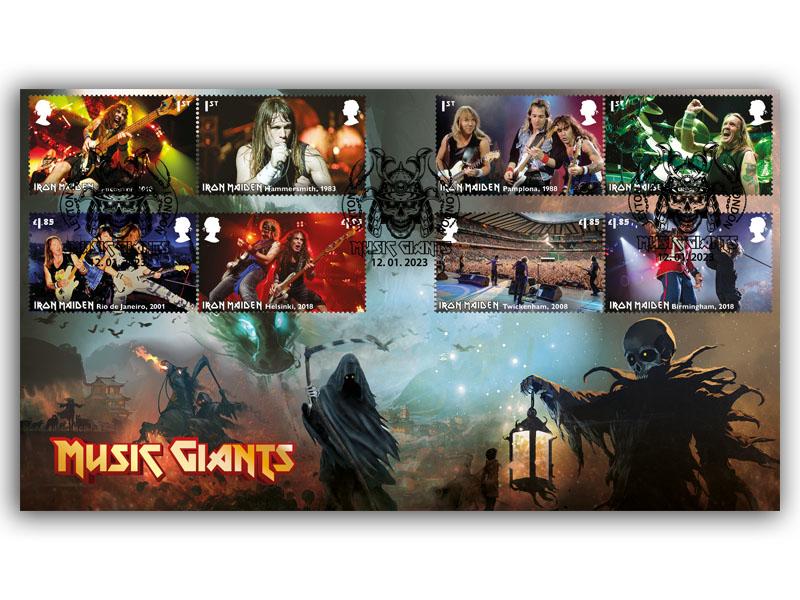 Iron Maiden are one of the most revered and influential bands of all time. Join us in celebrating the band with this new set of stamps. With over 2,000 live performances across 64 countries to pick from, these stamps pay homage to some of the band's most renowned and iconic performances, and the band's long serving mascot Eddie.

Our Designer Paul tells me: "this cover has been inspired by the album images from the iconic British band and is postmarked in Leyton, London (where the band were formed)."
Paul says: "Iron Maiden have a pretty strong narrative with their character Eddie, so I thought I'd take my cue from that and their stage shows and continue a bit of a hellish landscape feel with the ever-popular grim reaper and some flames. It's a bit of a cliche, but hell, demons, grim reapers, skulls and motorcycles are all a bit Metal. I threw in a couple of dragons for extra punch."
Below are some other covers you might like: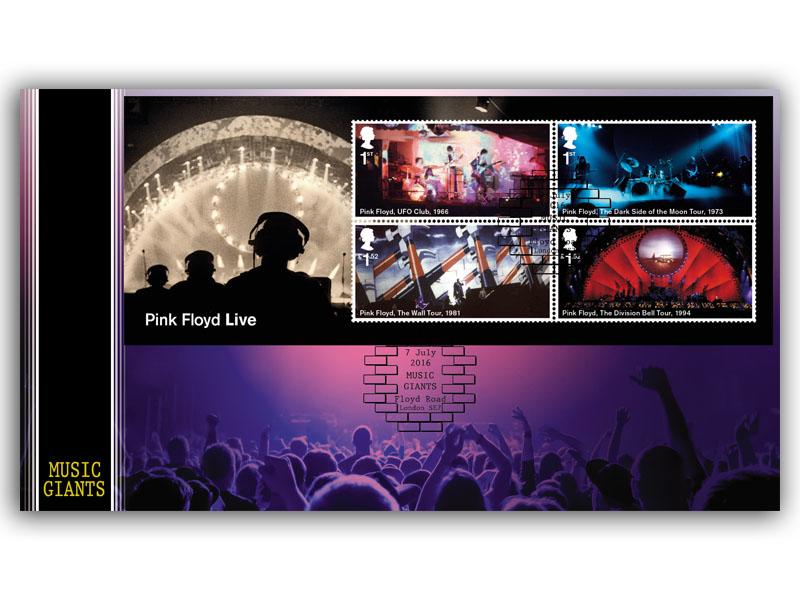 Pink Floyd Miniature Sheet First Day Cover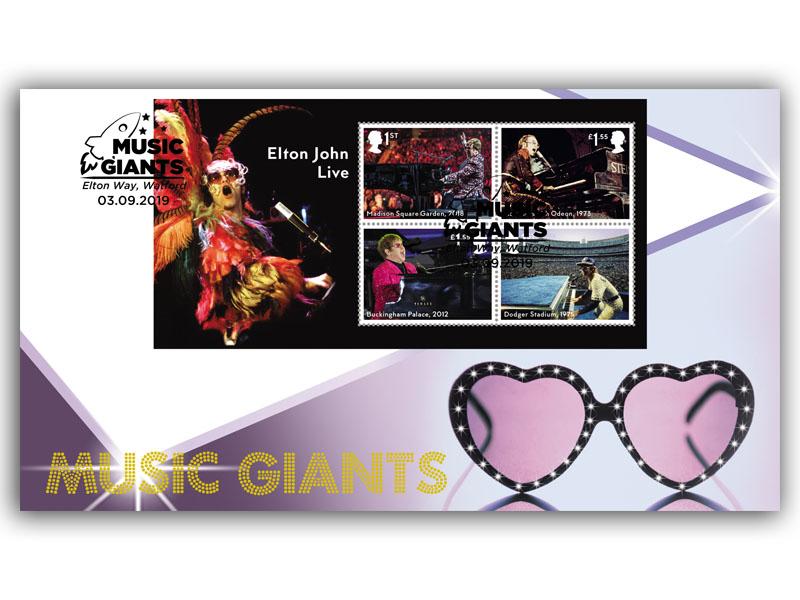 Elton John Miniature Sheet Cover
View all our Iron Maiden covers here:
Music Giants
Until next time
All the best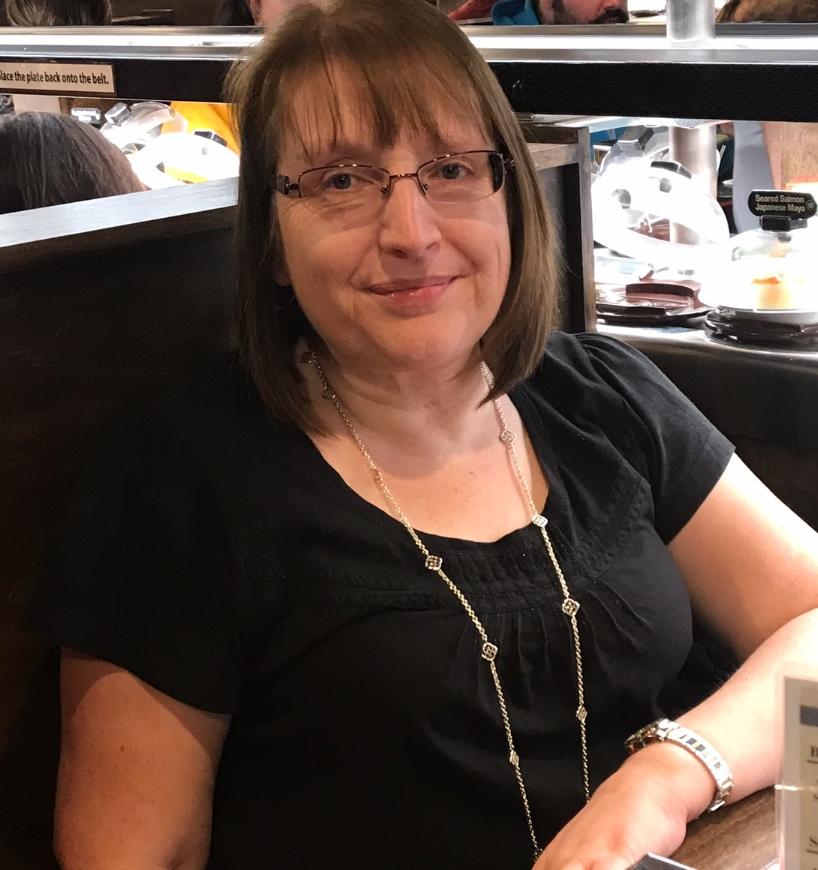 Sue
P.S. You can view any of the covers shown above in more detail by clicking on the image
View my previous blog here: Gerhard Zucker Rocket Post