Decimal Day - 15th February 1971
On the 15th of February 1971 Decimal Day took place in the United Kingdom. It was the day on which each country decimalised its respective currency of pounds, shillings and pence. It was introduced to make the tendering of money much simpler. Previously, under the British currency there were 12 pennies to a shilling and 20 shillings in a pound, a tradition which had spanned generations.

To prepare the nation for the changover in currency systems, the Decimal Currency Board (DCB) was set up, running a public information campaign in the two years prior to the switchover (also known as Decimal Day). Singer Max Bygraves recorded a song called 'Decimalisation'. Introducing the new system was a mammoth feat of public relations and communication.

It's now over 50 years since decimalisation, and of course, there were lots of stamps issued, and to add to the problems, the Post Office was on strike at the time.
Here is our selection of Decimal Day covers: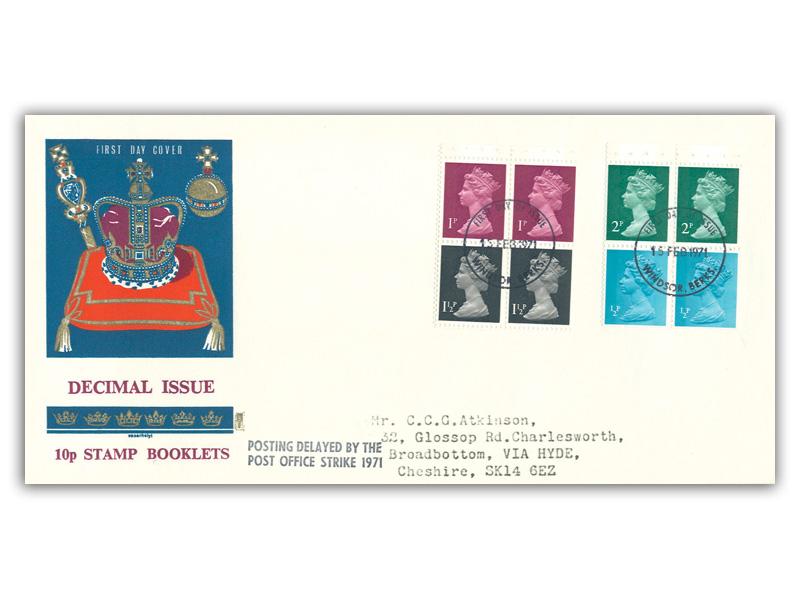 10p Booklet 2 Pane with a Windsor Postmark and Posting Delayed cachet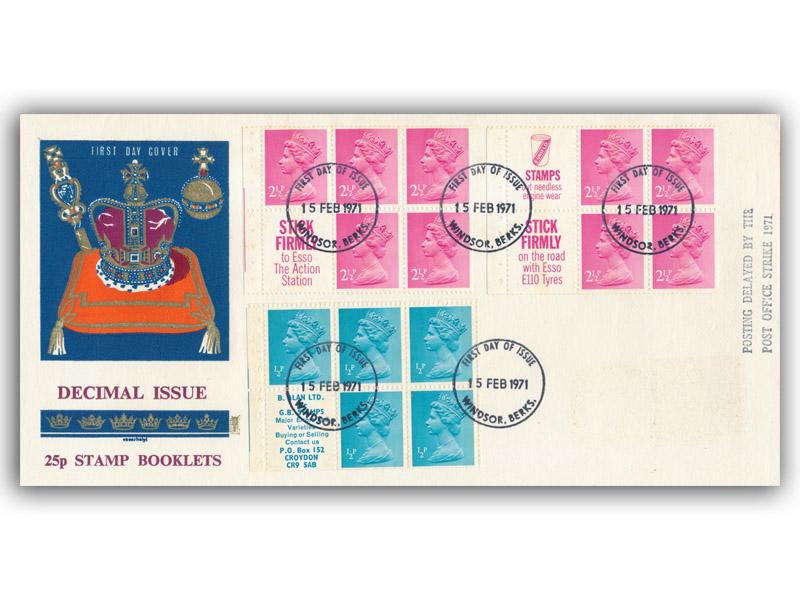 25p Booklet, 3 panes on unaddressed cover, cancelled with a Windsor first day of issue postmark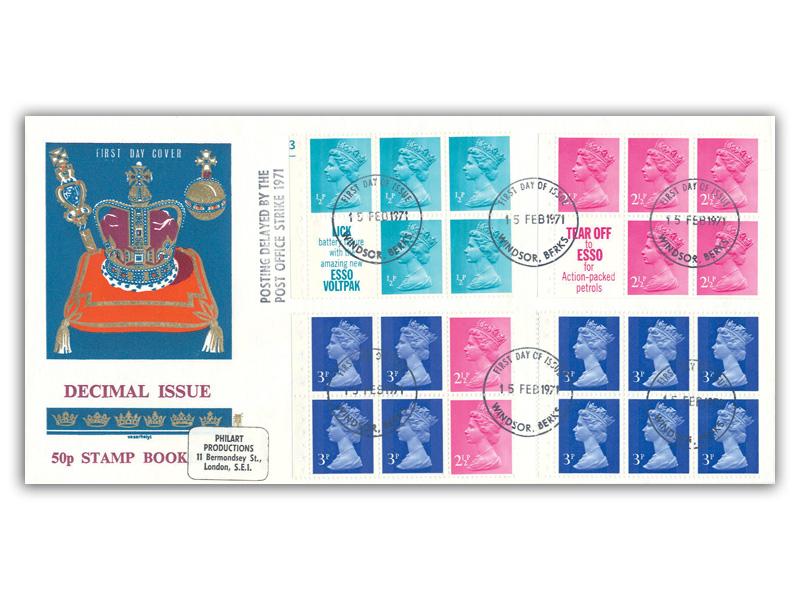 50p Decimal Booklet - Booklet 4 Pane with all four Booklet Panes on one cover, and a Windsor postmark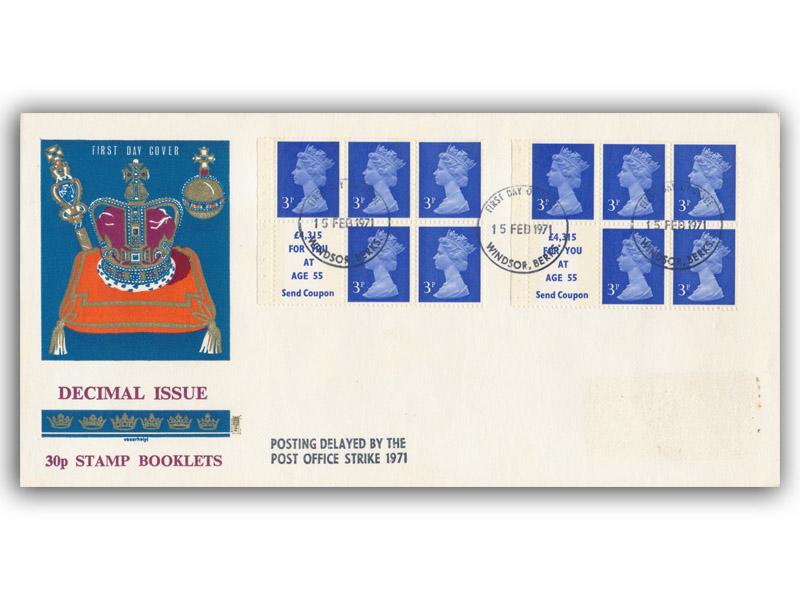 30p Booklet with a Windsor postmark and 'Delayed Posting' cachet

Until next time
All the best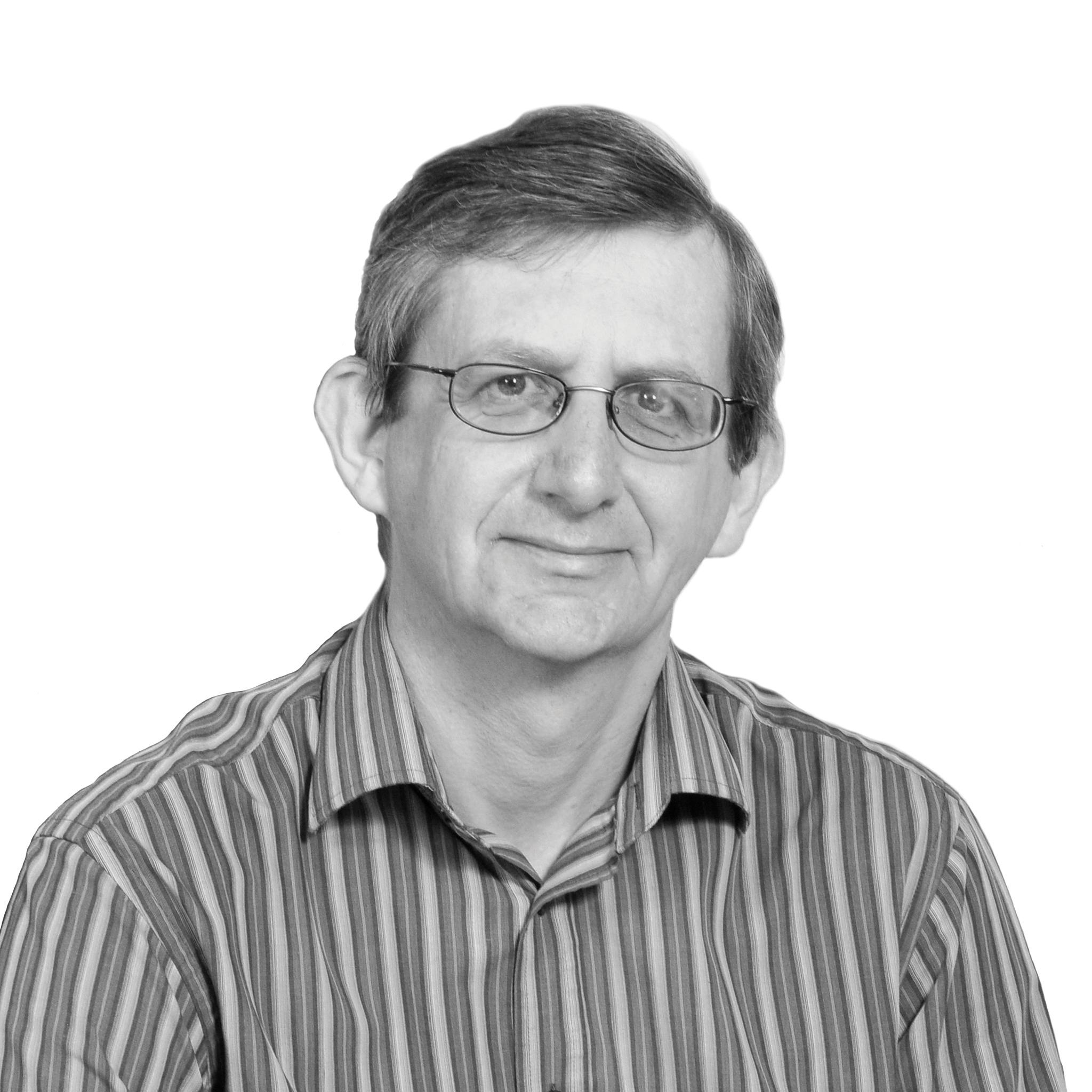 Brian
P. S. You can view any of the covers shown above in more detail by clicking on the image
View my previous blog here: